Book Aliya Dalal for Performances! Available for national and international bookings.
*Now offering virtual performances! Inquire for more information!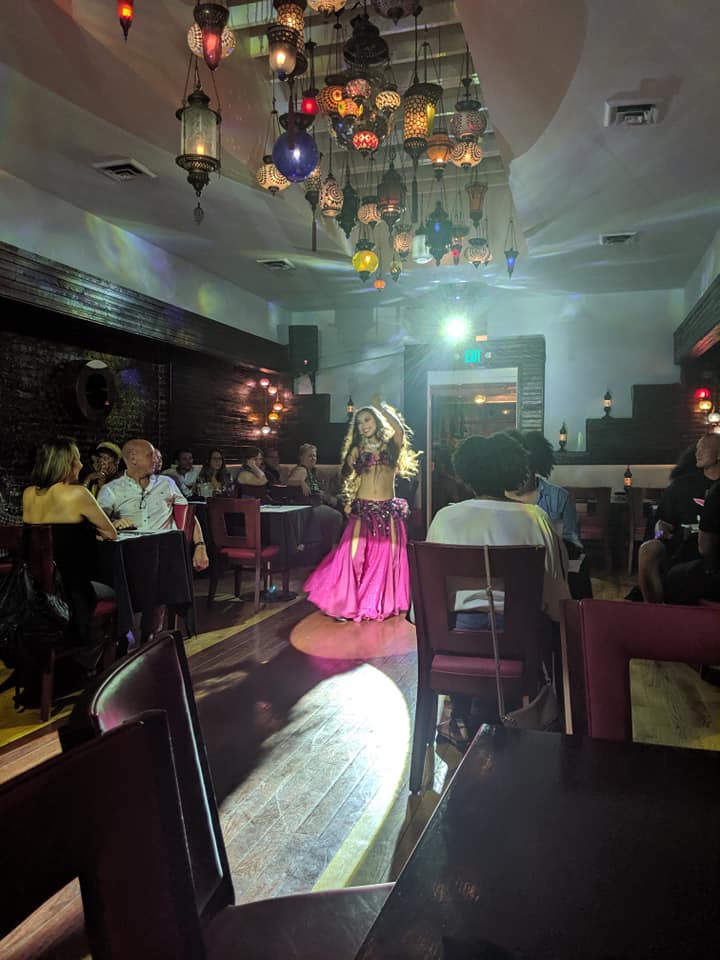 Aliya Dalal specializes in creating elegant, expressive, and engaging performances that are enjoyable and suitable for audience of all ages, genders, and backgrounds. Through her dance, Aliya seeks to explore the richly complex and often mysterious experience of being human. Using both classical and modern Middle Eastern music, Aliya takes the audience through timeless themes of love and loss, exuberance and anguish, even playfulness and irreverence – all with joy, grace, and gratitude. Aliya performances are a dynamic expression of and contemplation on the full spectrum of the lived experience, and are an invitation to the audience to indulge in their own full spectrum of emotions and senses.

Aliya is a highly sought-after, versatile and professional performer who can create a customized show fully tailored to your occasion and venue. Whether you are looking for a delicate and soulful performance for your gala show or an up-beat, high-energy party for your special event (see some examples in the photo and video gallery). Aliya can work with you closely to create a memorable performance that will bring intrigue and excitement to your audience! See what other clients are saying about belly dance shows by Aliya!
​
Aliya's performances feature traditional and modern Middle Eastern music, authentic costuming, and popular belly dance props including veil, finger cymbals, and sword. Aliya's shows are family-friendly and appropriate for all ages.

Aliya is available to perform for events such as:
Music & Arts Events
Cultural Festivals & Events
Health & Wellness Events
Restaurant and Bar "Live Entertainment"
School or University Events
Academic and Professional Conferences
Charity and Fundraising Events
Corporate Events
Fashion Shows and Events
Birthday Parties
Bridal Showers
Bachelorette Parties
Anniversary Parties
Weddings
Sweet 16 Parties
"Girls Night In" Events
Baby Showers


*Discounted rates are available for recurrent bookings and charity events. Ask me about this option!